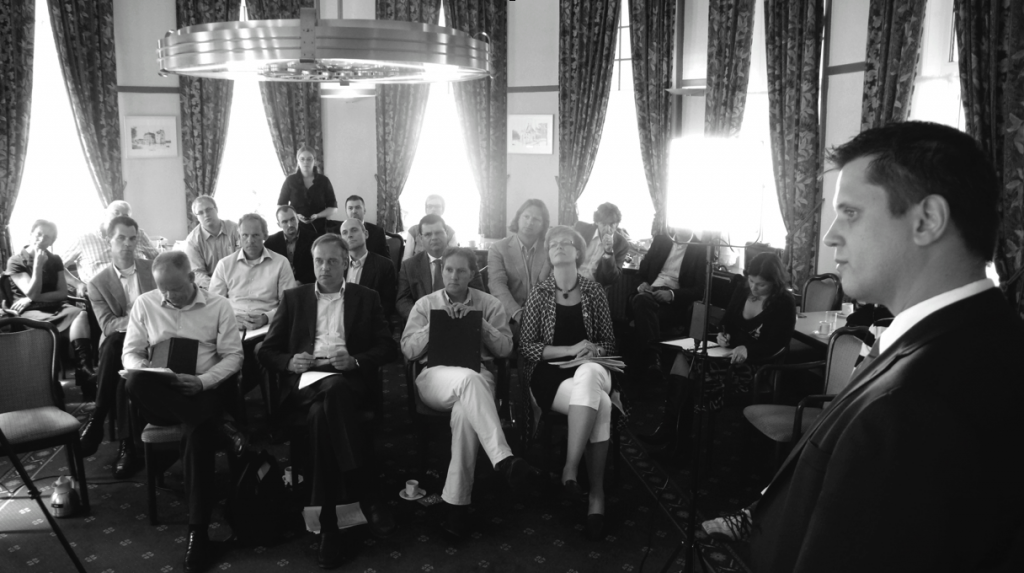 "Innovation: it will take twice as long, and be twice as expensive- if you are very, very, very lucky!"- Paul Rijkens Former Board Member Nutricia
Breakthrough innovation:
The DTN designed and facilitated several breakthrough innovation programs. For example the Sanoma Leaders and Learning program produced the seven key digital initiatives that became the backbone if its digital transformation. This program was modelled on the earlier Choices Program.
The Choices Program was developed for the venture arm of a large global telecommunications company to facilitate innovative thinking and innovative working throughout the parent organisation and was considered its most successful innovation program to date. This tremendously successful program ran over 5 years with 300+ participants and resulted in 14 keystone patents; and uniquely 85% of the ideas generated were used back in the business. The process combined personal development with innovation development creating markedly different outcomes.

Humanising Innovation:
Rather than focus exclusively on stage-gates and funnel process design, this innovation process is designed to develop the leadership capabilities of the people in the organisation, through doing challenging, innovative, new activities. The innovation process combines:
5th generation innovation process design (Rothwell, 1994; Chesbrough, 2003; Eleveens, 2010 ; du Preez and Louw 2008; E. Enkel, O. Gassmann and H. Chesbrough 2009; O' Raghallaigh et al., 2011 );
scenario planning and
AI enabled Early Learning Systems for sense-making in future contexts with
personal development in order to humanise innovation.
This is a different direction from Chesbrough's open innovation (6th generation), or the later concepts building on innovation ecologies. Innovation in this DTN process design is still rooted in notions of a firm but the emphasis is on the people doing the innovating. Why would they innovate? What interests them to undertake this dangerous side step in their careers with, by definition, a low likelihood of success? Innovation itself will not engage people to do new things, to take real risks if it is defined as purely institutional renewal. It is the challenging, difficult personal transformation that happens inside people, inside teams and inside organisations (and inside innovative ecologies) as they engage in doing radically new and difficult things. It is creating a space (magic circle) to step outside a system, not just to maintain it. The courage to make new parts of the system, or to even make new systems that shift the boundaries of the possible. The challenge of innovation is not just stage-gate design whether it is Open, 6th generation or Networked 5th generation, it is the deep personal transformation in the participants to see themselves as agents of change not custodians of the current system.
Because of the focus on this personal transformation, even if innovation ideas were not funded, the participants found ways to bring these ideas back into their daily business practice. When we tracked the ideas 5 years after the program across the 100s of participants 85% of the ideas were applied in the business. The people found ways of bootstrapping their ideas, and through that make the entire system more innovative.
It is this critical combination of:
people (leadership development and new skills training through mentoring, workshops, etc.);
strategic foresight with a focus on the future (scenario planning and early learning systems);
business transformation (extending existing businesses, inventing adjacencies or creating greenfield opportunities); and
stage gated approach ("build a bridge not a destination" rather than design)
Each of the innovative ideas had to be successful in two out of the three scenarios. The entire team tracked (and learned) from changes in the environment. They were looking at the world with a new pair of eyes. This challenged the participants to situate their ideas in multiple future contexts rather than extrapolate the present (singular) future. Through this systematic knowledge of future worlds the participants could challenge the mental models of senior executives and reverse-mentor the executives whilst defending their business cases.